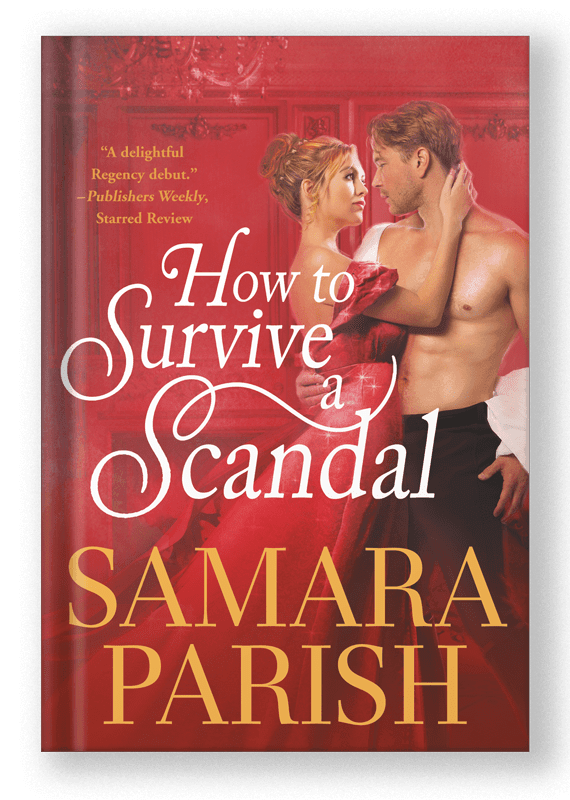 A marriage of convenience leads to true love in this sparkling Regency debut.
When Benedict Asterly rescues a woman who's freezing to death, he thinks he thinks it's just another good deed done. Until they're caught alone post-rescue and forced to marry. Lady Amelia is judgmental, abrasive, and the opposite of the type of women Benedict had hoped to wed. But since propriety has forced them into marriage, he's determined to make the best of it by convincing Lady Amelia to give up the trappings of London and get used to being a business owner's wife.
Lady Amelia was raised to be the perfect duchess. So when she's forced to marry an untitled gentleman, she's furious. She was trained to run a household efficiently, not to do the cleaning herself. When Benedict's business interests are threatened, Amelia realizes that she has the perfect opportunity to prove to her husband that London manners aren't all bad. She'll impress the visiting Americans looking to invest in his factory and show Benedict that she's just the kind of wife he needs.
Order How to Survive a Scandal from Amazon, Apple, Barnes & Noble, Book Depository, Kobo, or from your local bookstore.