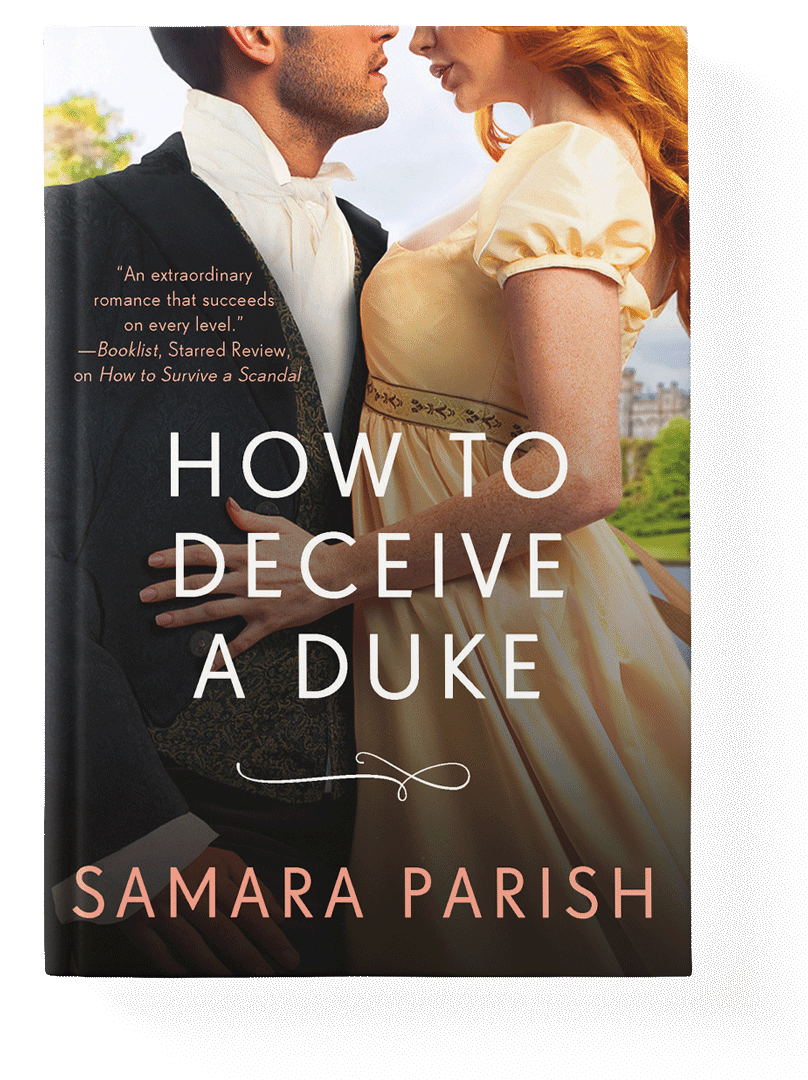 Fiona McTavish is an engineer, a chemist, a rebel—and no one's idea of a proper lady. She prefers breeches to ballrooms, but her new invention—matches—will surely turn as many heads. There's just a little matter of her being arrested for a crime she didn't commit. And the only person she can turn to for help is the man who broke her heart years ago.
Edward Stirling, Duke of Wildeforde, will do anything to restore his family's name and put his father's scandalous death behind them. But when Fiona needs his help getting released from prison, he can't deny her—even though it means she must live with him as a condition of her freedom. With the desire between them rekindling as fast as the gossip about their arrangement is spreading among the ton, Edward will have to choose what matters most to him—his reputation or his heart.
Order How to Deceive A Duke from Amazon, Apple, Barnes & Noble, Book Depository, Kobo, or from your local bookstore.