Lord Tallham had known Charlotte, the love of his life, since he was in knee shorts and her hair was in braids. They'd spent every free minute together for over a decade, which is why her betrayal wrecked him so thoroughly.
Two years later, on the verge of proposing to a chit enamored enough with his fortune and title not to leave, he's forced to face the woman that left him. His head tells him to stick with the gold-digging debutante, but his heart is leading him back to the woman that broke it.
On Sale 10 September 2019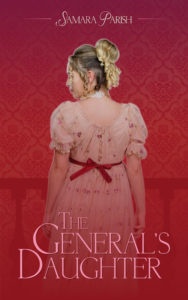 Margaret Covington is a debutant who knows what she wants, and as the daughter of Wellington's best general, she has the strategic mind to get it. Lord Tresford will be hers. The widely feted and charming officer is the toast of the ton and would make an exceptional husband. But even the best-laid campaigns do not always go to plan…
Lachlan, the Marquess of Lannisford, has seen plenty of darkness during his time serving in the war. Margaret is a shining beacon of hope–a devilishly beautiful and intelligent one. Now he just needs to convince her that the right man is not Tresford, but him…
Sign up to my email list for your free copy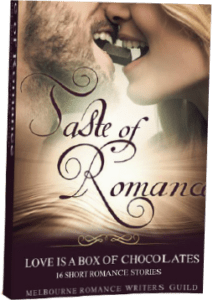 Love is a box of chocolates – treat yourself to a delicious assortment of sixteen romance flavours from new and established authors including the original version of A Light in the Snow by Samara Parish.
Firefighter Ryan Harper is a dark chocolate-coated orange cream. His rich, bitter shell hides a sweet and sumptuous centre that satisfies long after the final bite.
Taste of Romance is a collection of love stories and romance fiction from members of the Melbourne Romance Writers Guild. The anthology spans many facets of romance, from contemporary to historical, romcom to suspense, with heat levels ranging from sweet to erotic. These works are a celebration of the past 26 years of encouragement and support the Guild has given to romance authors as they journey toward publication and beyond.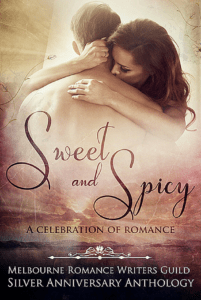 The Sweet and Spicy anthology is a collection of love stories and romance fiction, from the Melbourne Romance Writers Guild, a group of Australian authors. It includes The Soldier's Duchess by Samara Parish. Coordinated by Jennifer Lynne, the collection includes contemporary, historical, paranormal, sweet to erotic short stories. For 25 years the Guild has supported romance genre authors as they strive towards publication and beyond. Enjoy a taste of romance from new authors, many previously unpublished.